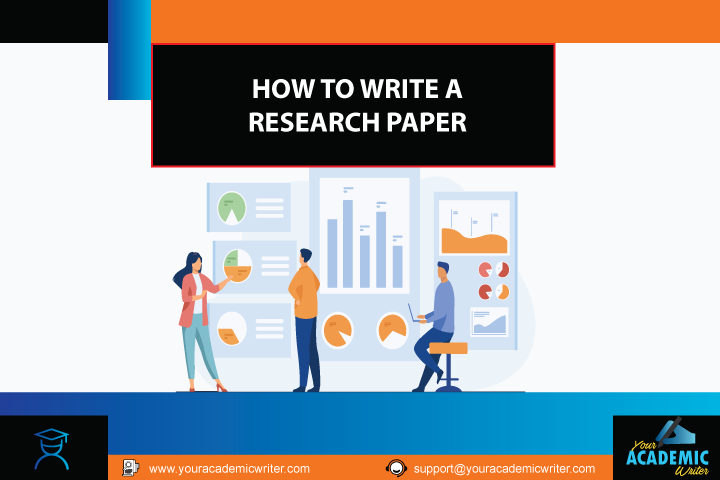 How to Write a Research Paper Introduction
A research paper provides interpretation, analysis, and argument based on deep autonomous research. Research papers are just like academic essays, but they are usually longer and detailed. Writing a detailed research paper has never been easy; you should have a strong knowledge of your topic. After that, you would be able to start writing a paper. Grab the attention of the audience with engaging content. Don't worry, no one knows how to write a research paper without proper guidance and through this guide you will also learn to write an effective research paper.
The key to successful writing is the right paper structure. If you have followed the proper structure, then you can definitely write a perfect research paper. Most of you think you can't write a research paper as it is so difficult and hard to work on, but it's not like that.
Once you have started writing the paper and created a proper outline, you will feel free to write for the next time. It requires hard work and patience. Writing does not come up with you; to become a professional academic writer, you need to practice a lot.
Need a Paper Written?
Simply pick a topic, send us your requirements and place an order.
That's all we need to write you an original paper.
Students who are new to academic writing can be daunting at times, but when they seek guidance from any professional writer or writing service, they can easily write a persuasive research paper.
Sometimes, it becomes difficult for them to search for reliable sources; from where should they take help? How to collect information for their research paper? Different questions come to your mind. So, feel free to ask us "write my term paper" or "write my research paper" and get your work done.
This guide will help you a lot in writing a winning research paper. All the steps are explained in detail, from choosing the right topic to the final draft. Follow these guidelines and make your paper look perfect.
Research Paper Format
·         Choosing the Right Topic
Once you know what you are asked to write in your research paper, then it's time to look for a topic you want to write about. This can be intimidating, but don't worry and get unique research paper ideas from different sources. Choose a topic in which you are interested or passionate about. Sometimes, you don't know how to choose the right topic for your research, and accidentally you choose the complicated one.
You will face so many issues while writing. Then, you will realize that you made a mistake by choosing this specific topic. So, be careful when you are researching for interesting and innovative research paper ideas.
Follow the guidelines that are provided by your instructor to help you with choosing a good topic. If you have some knowledge about that specific topic but you don't love it and maybe don't write about it. When choosing a topic, you just think about your interest, so if you are interested in that specific topic, whether you love it or not, simply go for it.
After too much research, you will develop different ideas and information that will help you write a detailed research paper. So, choosing the right topic is the very first thing that should be considered.
·         In-Depth Research
Now, what are you waiting for; just start your research. Different people will research paper in different ways as there is no specific rule for research. You can take help from published papers, journals, books, and other reliable sources. It is necessary to stay focused and search for information related to your chosen topic.
Proper research is required to write a winning research paper. Some of the important things you need to remember when you are researching:
Find reliable sources
Skim
Don't ignore information
You don't need to read each and every word written about your topic, and even you can't do it. Many information is available on the internet, and it's impossible to read each and every word. Go through things quickly. Learn how to identify arguments and main points without reading every word. So, it depends upon you how you spend your time in research.
Find reliable resources for your help, as you can't read from any website. Although you can take help from general sources such as Wikipedia, you cannot use it as a final source. The best way to research for your paper is to study previous research papers related to your topic.
We spend most of our time doing research. Once we are done with the research, it's easy to write a research paper.
·         Organize Your Research
You have collected all the information related to your topic. Now, it's time to organize your research and include the list of articles, websites, or journals from where you have taken some information or idea. If you are asked to include a bibliography, this can be done when researching and collecting information from different sources.
Bookmark the resources when you are searching for related work to help you in the future by adding citations and references. It may be difficult to understand which information should be included in the research paper or which should not.
Read previous research papers related to your topic to get ideas from them. You can better understand how to write an effective and interesting research paper. Make sure to read information from reliable sources. If you are just writing for yourself, it depends on how you would like to organize your research.
Otherwise, the best way to keep the research sources is to bookmark them. Some of you might want to make a list of all the relevant resources, or you might want to add them to your sticky notes and organize them on your table.
·         State the Thesis Statement
Now, you have all the relevant information that you need when writing a research paper. The thesis statement may answer what your paper is about? It can be answered in a one-line or more than that. It depends on you how you like to convey your research to your audience.
Thesis statement is the first thing that your reader will look for when reading your research paper. Even when you are arguing or giving any opinion, your paper needs a thesis. It is an essential part of your paper that cannot be ignored.
A thesis statement is a short statement that will help the readers to understand what you are trying to prove or explain in your paper. Let's suppose you are writing a research paper on animals and humans, so the thesis statement would be like this:
"This research paper will explain the relationship b/w the dogs and humans."
Your thesis statement should not include confusing and irrelevant information. Your thesis statement should not include anything about you. Be concise and clear so everyone can understand your topic without any difficulty. Many students fail to write a perfect thesis statement and lose their marks.
They don't know how it is important to your paper. Your paper would be incomplete without a proper thesis statement. It can be written in the introductory paragraph. As everyone knows, they will find the thesis statement in this section so they will look in that section. You can't include it in your body paragraphs. It will leave a bad impact on the readers.
·         Creating an Outline
Your outline should follow the example, guidelines, or requirements that are provided by your instructor. If you are not required to write an outline, we recommend you create a rough draft of your paper that will help you throughout your paper.
Many students think that they don't need to waste their time in writing an outline and simply start writing, but they would not be able to write a perfect paper. As they may miss some important points or information while writing. You think you have saved your time, but you will realize what you have missed once you start writing.

Need a Paper Written?
Simply pick a topic, send us your requirements and place an order.
That's all we need to write you an original paper.
Creating an outline is just like structuring your paper. There is no proper structure for creating an outline, but it can help you to follow patterns and guidelines. Shorts essays do not require an outline, but when writing a research paper, it is necessary to create an outline, so whatever format you choose makes sense of your paper.
Divide your paper into different sections and then create an outline according to your requirements. You can include headings, arguments, and main points in your outline.
·         Start Writing
If you have done everything from choosing the right topic to creating an outline, then you are free to go on. Start writing! Now you will feel easy when you start writing, and you might think you should have started sooner, but the work you have done was also important.
You haven't wasted your time as when you start writing, you have enough knowledge, and you can easily defend your side arguments. Now your research will help you in writing an interesting, strong, and clear paper.
You may not be able to write a perfect paper when writing for the first time. Prepare a rough draft, and don't think about using the perfect grammar, crafting the perfect title, and finding the perfect words. Relax! It's your first attempt, so you don't need to be worried about it. Just focus on writing.
You can start writing without completing your research phase, but to be honest, you would not be able to generate your own ideas and not write from your own mind. As you have enough information to create your own ideas, keep your mind relaxed, and create content from your own mind.
Don't copy others' work or their ideas into your research paper. Your paper should be unique, interesting, and impressive. To grab the reader's attention, you need to work hard and make sure to write a perfect research paper.
·         Editing
Once you are done with writing, it's time to edit your content. First, congratulate yourself on completing your writing task. You have made a lot of effort to get to this point. Before submitting your paper, it is necessary to edit it. Remember, no one is perfect in writing, and everyone can make mistakes. So, you also don't need to worry about it; but this time, try to make your paper as perfect as possible.
Start by editing your structure, wording, organization, and length. You have created an outline to structure your paper so have you followed all the guidelines to make your paper perfect? Have you included all the information or headings that you have included in your outline?
If yes, then it's great; otherwise, reread your research paper and check where you have made mistakes. Are you successful in making your paper easier or clearer to understand? Have you included all the important points? Do, if you forgot anything while writing, you can now edit your content and make it perfect.
·         Fix Grammatical Errors
When writing essays or research papers, it is also important to fix grammar issues. This might be intimidating, but many tools are available online that can help you. Check for different resources such as Grammarly to resolve grammar issues such as commas, semicolons, and sentence structure. Read as many times as you can to make it perfect.
·         Proofread and Submit your Paper
Once you are done with all the steps, take a break for a day or two. If you are running short on time, then give it a final read-through. So, if you have left anything mistakenly, you can make changes and submit your final document. Check your paper formatting and print a hard copy to check whether it is formatted properly or not.
Once you are done with everything that is required and make sure you have made all the possible changes in your paper. Then, it's time to submit your paper.
Conclusion
This is the complete step-by-step guide that will help you when you start writing a research paper. After reading it, you would write a winning research paper and impress your audience with your impressive and attractive work. You may feel daunting when writing for the first time, but you can your paper without any difficulty when you followed all the steps properly.
Still confused about how to write a research paper or don't want to put yourself in this hectic task? Just place your order now and get rid of this boring task, leave it on us. We provide totally unique content and pass it through an authentic plagiarism checker tool before handing it over to the owner.
If you still feel like you could use some help with your essay, do not hesitate to seek help from our professional essay writing service.
Our expert writers specialize in a wide range of college essays of different types, and would be more than happy to assist you with writing, editing, or direction if you are feeling uneasy. We process all "write essay for me" requests fast 24/7.