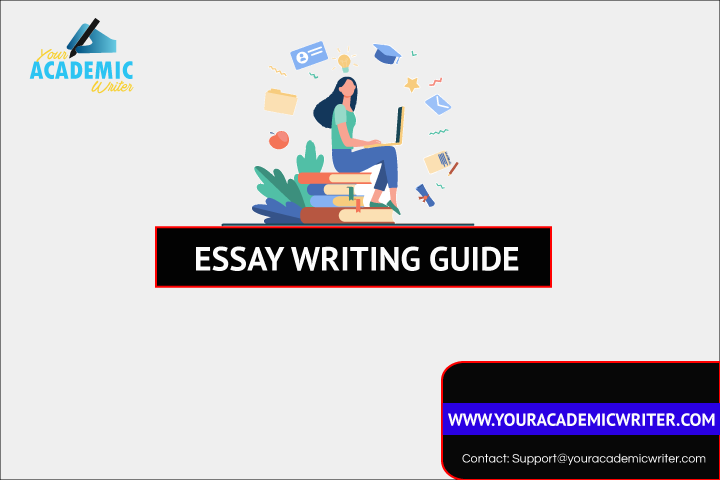 How to Write an Essay Introduction
Writing an attractive and catchy essay is not that much difficult. Some students think they can't write a good essay because of poor English skills and bad grammar. But, you can make efforts to learn simple English to write a perfect essay introduction.
You may not be able to write an essay perfectly for the first time, but you will be able to produce the perfect one in the end. When writing an essay, you have to present your ideas or thought to your audience. Your essay structure should be unique to the main claim you are making, and this essay writing guide will perfectly make you understand everything.
Some guidelines should be followed to write a perfect essay. There is no set formula for constructing classic essays; for example, comparative analysis. An essay is a writing piece that develops an argument based on analysis, evidence, and clarification.
There are different types of essays you might write as a student. The length of the essay depends upon your purpose, content, and course requirements. The main purpose of writing an essay is to persuade your readers. This guide will include the essay writing format, types of essays, and some tips for writing an effective and impressive essay.
Essay writing is an efficient way of communication within the academic community. Writing an essay is not as simple as you think, and you can't jump from one step to the other. In fact, you have to discover innovative ideas to convey information to the audience.

Need a Paper Written?
Simply pick a topic, send us your requirements and place an order.
That's all we need to write you an original paper.
Students fail to get good marks in essays due to the lack of knowledge, time, and insufficient time. They do not give proper time to research and start their writing from the second phase. You might think what should be the best way to write an effective essay? What is the appropriate structure for writing an essay?
First of all, you must know what an essay is and which type of essay you are writing. In simple words, an essay is an argument; you have to provide evidence to support your thesis. Let's suppose you have a lot of work to do and do not have enough time for research work. So, you leave it and jump to the next step.
Steps to Write an Essay
Some steps should be followed when writing an essay and spend time on each phase. It depends on your essay topic and length. Save your time and create a rough draft that will help you out when you start writing your essay.
Well, for writing an essay; there are three main phases:
Preparation
Prepare yourself before you start writing. Choose an interesting topic and do a lot of research. After that, create a proper outline that will help you in structuring your essay. You will not forget which headings should be added and how you structure your content.
Writing
Once you are done with your research, start writing. If you haven't done proper research, then you may face issues while writing. Make sure to gather information from reliable sources, including books, journals, research papers, etc. Include the argument in your introduction and provide evidence in the main body and then, in the end, wrap up with a good conclusion.
Revision
Revision is the last phase when you have completed your essay. It's time to check the grammatical errors, spelling mistakes, formatting of the essay, and content. Well, read it as many times as possible, as spotting the essay's mistakes isn't an easy task. It requires a lot of time and hard work.
How to Prepare for Essay Writing
Before you start writing, make sure you have a clear idea of what you want to discuss in your essay. How will you prove your thesis with the help of evidence and proof? Here are a few steps that will help you to make sure you are well prepared to start writing.
Understanding
First of all, you need to define your essay's goal and the purpose of writing an essay. Who is your target audience? What should be the length of an essay? Is there anything that should be cleared by discussing with your teacher/ professional academic writer?
Defining a Topic
If you have the freedom to choose your own topic, then go for a topic you are interested in. Search for different ideas according to your interest and then choose the right one; enough information should be available for that specific topic.
Do not pick complex topics, especially when you are writing for the first time, and you don't have an idea of academic writing.
Moreover, ask your teacher or paper writer to help you out in choosing the right topic. Proper guidance must be required for newcomers.
Do Proper Research
Read primary and secondary sources for your help and note down the important points that will remind you when you start writing. Proper research is required to write an effective and inspiring essay. Some people may think they are experts, and they should not waste their time in extensive research, but they are wrong.
Once they start writing, they will realize that they have missed something important.
State the Thesis Statement
The thesis statement is an argument that you want to make in your academic essay. Your thesis statement should be clear, impressive, and catchy enough to grab your readers' attention. Include it in the introduction, as every reader will find the thesis in this section.
Creating an Outline
Create a rough structure of your essay in a kind of outline. It is very useful when you start writing, and you will have a map to follow. So, you can't ignore it like that and save your time. You may save your time at the start, but you will face so many problems while writing.
How to Write an Impressive Essay Introduction
The introduction is the very first thing you have to keep in mind when you start writing. It should be attractive and informative enough to grab the reader's attention. You will inform the readers what you will discuss in the essay—just write an introduction with the most important goals.
Here are a few points that should be kept in mind while writing the essay introduction.
The main purpose of writing a descriptive introduction is to present your argument or thesis. It is necessary to start your introduction with attractive and catchy information to grab your reader's attention. You have to mention your essay goal in just one to two lines.
It should be clear enough that leaves no doubt in your reader's mind about your essay topic and what you will be discussing in your entire essay. All the doubts should be cleared at the beginning of your essay. Use simple and straightforward language that can be easily readable.
Catch your Reader
The first sentence of your essay should be interesting enough to increase the reader's curiosity. Sometimes, the first sentence is called the hook. It might be a quote, question, statement that emphasizes the significance of the topic. It is very difficult to understand what your readers want and what type of content you should provide to your readers.
Target your audience and then start writing your introduction. It will help you with how to write an effective and interesting introduction. An introduction makes a strong statement about the topic. So make sure to add important points in your essay and avoid adding unnecessary details in your introduction.
Your readers will get bored and stop reading here.
Provide Background
Once you are done with providing the topic goals, it's time to hook the reader with your descriptive background to help the reader understand the argument. To help readers understand your arguments, you need to provide background information, an overview of academic work, and explain different terms.
Do not add too many details in the introduction as you will elaborate on your arguments in the body paragraphs. Your background should be concise and clear. However, you cannot provide irrelevant details in this section, not only in this section but also in your entire essay.
Stay focused on your topic and make sure to add information from reliable sources.
State the Thesis Statement
Include the thesis statement in the ending paragraph of your introduction. The thesis statement is the main argument that is going to make. It can be one or two sentences long that will help you understand the purpose and goal of writing on the target essay topic.
Some people prefer to start reading from the thesis statement. If they find it interesting, they continue reading; otherwise, they don't waste their time reading the essay.
Body Paragraphs
After introducing your topic, it's time to support your arguments with the help of evidence. This section will provide different evidence to support your thesis and include facts and figures that will encourage your readers that you have researched well to write an essay on such a topic.
You will present, understand, and evaluate the information that you have collected to support your thesis.
In the first body paragraph, you should use the strongest argument or the most important example to help you build your arguments in a better way. I hope you have created an outline before, so you will not face any difficulty when writing body paragraphs. You know which argument will come first and which will come in the end.
You cannot write your essay body in just two to three lines; in fact, you have to explain your arguments deeply. Explain your arguments in detail, what your example is about, and how this specific example is related to your argument, this is exactly what this essay writing guide will teach you.
What should be the Length of the Body Text?
Sometimes, it becomes difficult to decide what should be the length of the body text? But, the length of the body depends on the type of essay you are working on. The body text contains 60 to 80% of your essay. When you write school essays, there could be just three paragraphs, but the body should be of 8 to 10 pages for a graduate.
If you are asked to write a short essay, keep your body paragraphs according to the essay topic's length.
Paragraph Structure
Your essay should be aligned to make the use of paragraphs to give the proper structure. Each paragraph should include one idea or an argument. So, it depends on you how you properly arrange the arguments and explain them with the help of facts and figures.

Need a Paper Written?
Simply pick a topic, send us your requirements and place an order.
That's all we need to write you an original paper.
The main purpose of each paragraph is to introduce the topic sentences. Such sentences form transition words that can be used to create the connection b/w sentences. Make sure to start the next paragraph by introducing a new argument, but it should look that there is no connection between these paragraphs.
After the topic sentence, provide evidence to support your arguments such as charts, tables, examples, data, facts, and figures, or quotes. Also, mention how this evidence has helped you in developing your arguments.
Conclusion of an Essay
Though the concluding paragraph is the ending of your essay, it is as important as your introduction. It is a second introduction in which you will summarize your essay. Not only summarize, but also mention the right side of your arguments.
Your essay conclusion should not be too long or too short. Readers will focus on your introduction and conclusion.
Effective conclusions do not start with such transition words including in conclusion, in the end, etc. as your reader knows that you will conclude your essay, so there is no need to tell them that you are writing a conclusion. Also, restate the thesis statement in this section. But do not include new arguments that are not discussed in the essay.
Again state the thesis statement; your idea would be the same but try using some different words for the exact thesis statement. Make sure not to add any new ideas or concepts in your thesis.
Types of Essays
There are four different types of essays.
In such essays, the writer is narrating a story or an incident. Narrative essays are written in the first person. The main purpose of writing narrative essays is to involve the reader. So, when the reader is reading your essay, they will feel right there when something happened.
Make your essay as sharp and real as possible. Students feel free to write such essays as they can easily write on their life events or incidents.
Expository Essays
Expository essays represent a balanced knowledge of a topic. To write an effective expository essay, the writer must have a vast knowledge of the topic. Such essays require a lot of research to prove their thesis. You do not express your feelings or emotions in such essays.
Make sure to avoid your emotions and stay focused on the topic. Include facts and figures, statistics, examples, etc. expository essays have some sub-types, including comparing and contrasting essays, cause and effects essays, etc.
Descriptive Essays
In a descriptive essay, the writer will describe an object, place, or event. These essays are just not about describing things, but the writer paints a picture through his catchy words. To make the essay look perfect, the writer tries to invoke the reader's senses.
It depends on vision and other senses such as touch, smell, sound, etc. descriptive essays are a little bit similar to narrative essays as the writer will make you feel the emotions that the writer is feeling at that time.
However, these types of essays are not easy to write as you have to make your reader feel the same as you and explain them through your words to create a picture in their minds.
Persuasive Essays
The main purpose of writing a persuasive essay is to encourage the readers to your side of the argument, whether it is right or wrong. It would be best if you persuade them with your words and presentation of facts.
The main aim is to convince the readers that your argument is the right one. Provide as many details as much you can and also strong evidence to support your arguments, still confused on how to write an argumentative essay? Go through this blog and learn it perfectly.
Tips for Writing Inspiring Essays
Follow these tips to make your essay look attractive and inspiring.
Choose an interesting and appropriate title for your essay to draw the reader's attention and curiosity.
The language of your essay should be simple and crisp. Avoid unambiguous words that will not be understood by your readers.
Proofread your essay and check for grammatical mistakes; also, correct spellings and punctuation. If you haven't used the correct grammar, then your reader's attention will be diverted from the content.
Create a proper outline that will help you throughout your essay.
Essay Writing Topics
Sometimes it becomes difficult to choose the right topic for your essay. Do proper research, and then start writing on your favorite topic. Here is a list of some interesting topics that might help you in your writing.
Should cellphones be allowed in schools?
Role of social media in our lives
Meeting a famous person
Impact of technology on education
Effective ways to decrease hypertension
Extroverts and introverts
Causes of siblings rivalry
Is society over-regulated?
Is the death penalty significant?
Final Words for an Impressive Essay Writing Guide
Here is a complete guide that will help you a lot when you start writing an essay. It would be very helpful and useful for those who are writing for the first time and don't know how to write a perfect essay. After reading this guide, you would be able to write an inspiring and catchy essay.
The effective writing process includes a combination of research, planning, evaluation, writing, and proofreading. Follow these steps to get an A grade in your essay and draw the reader's attention towards your essay, or place your order to avail the opportunity to get an "A" if you don't want to handle this hectic task yourself.
But still, going through this detailed essay writing guide, all your misconceptions and mistakes should be cleared and you should be able to write an essay perfectly.

If you still feel like you could use some help with your essay, do not hesitate to seek help from our professional essay writing service.
Our expert writers specialize in a wide range of college essays of different types, and would be more than happy to assist you with writing, editing, or direction if you are feeling uneasy. We process all "write essay for me" requests fast 24/7.